Knight Ambassadors
Holy Cross of San Antonio Student Knight Ambassador Program
~Founded in 2012
STUDENT KNIGHT AMBASSADOR MISSION & PURPOSE:
Through the principles of Civility, Hospitality, and Allegiance, the mission of the Student Knight Ambassadors is to serve and represent Holy Cross of San Antonio's student and administration at special events, to promote the vast successes and advancements of the school, and to communicate through all that we do, the virtue of our beloved Blessed Basile Moreau and to live out the Holy Cross Code in daily life.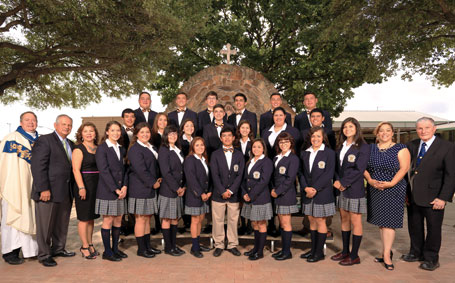 SERVICE. HOSPITALITY. LOYALTY
Are you interested in becoming a Student Knight Ambassador?
Applications will be available March 1st - 31st for the 2016-2017 school year.
Office of Advancement & Public Relations
Phone: 210.433.9395 ext. 269
Fax: 210.433.2117
E-mail: HCOSA@holycross-sa.org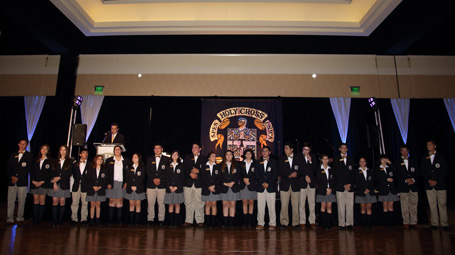 ---
Meet the Student Knight Ambassadors