Holy Cross Academic Experience
"The mind will not be cultivated at the expense of the heart."
~ Blessed Basile Moreau, Founder of the Congregation of Holy Cross
The quote above perfectly defines the philosophy behind the Holy Cross Academic Experience. Pursuant to this, Holy Cross Educators work to address the needs and foster growth in the whole child: mind, body and spirit. In each of his or her classes the Holy Cross student is offered a variety of experiences that will enrich the mind while still providing opportunities to cultivate their faith.
Academically, the Holy Cross graduation program satisfies all requirements set by the State of Texas, Texas Catholic Conference of Bishops, and the AdvancEd accrediting agency. All of which have verified that, by its very nature, our program challenges students through a traditional, comprehensive, and sequential curriculum that provides Advanced Placement and Dual Credit opportunities for our students. Inside of our classrooms one will find: a blended learning environment that has teachers leading students in instructional activities that use our Apex Learning online platform instead of outdated textbooks; students interacting with each other as they discuss the material being presented; and, a true love of learning that fuels each student's success.
While our academic program will poise each graduate for collegiate success, some will begin their college journey while still in high school. Our goal is to have at least 10% of our student population take part in the Holy Cross Dual Credit Experience through a robust partnership between Holy Cross and Our Lady of the Lake University. Academically eligible sophomores, juniors, and seniors have the opportunity to take college classes at Our Lady of the Lake University starting in the summer of their sophomore year. Students who take advantage of this opportunity will have the ability to earn 36 college credits before they graduate from Holy Cross.
If a student decides that he or she would rather not be a part of the Holy Cross Early College Experience, college credits are still within their grasp through our Advanced Placement Program. Currently, Holy Cross can offer over 10 AP courses spread over the disciplines of English, Art, Math, Science, and Social Studies. Completing these courses and scoring well on the AP exam will earn students college credit as determined by the university they choose to attend.
Upon graduation, regardless if Advanced Placement or Dual Credit opportunities are taken, all Holy Cross students will be prepared for success at his or her choice of university. Holy Cross Graduates now walk, or have walked, through the halls of competitive institutions with the distinct hallmarks that make Holy Cross Graduates stand out among others: the ability to think critically, the competence to see and the courage to act for what is right, the wisdom to make informed choices, and the courage to own the consequences of his or her actions. We are confident that these qualities will guide them successfully through their years in higher education and beyond.
In closing, there is no doubt that a Holy Cross education opens doors for our graduates; however, the beauty inherent is the fact that our graduates use what they have learned at Holy Cross to keep those same doors open. This would make Blessed Father Moreau extremely proud, as it does for us here, at Holy Cross of San Antonio.
In Holy Cross,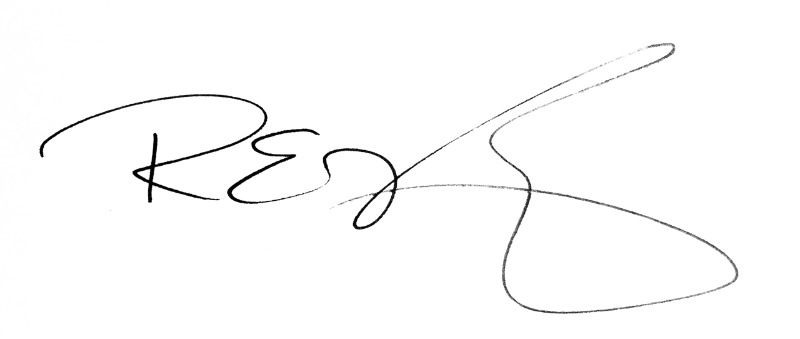 Richard E. Vasquez, '98, MA
Dean of Academics