Get Involved
---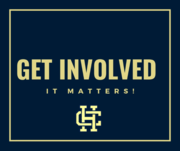 All Are Welcome!
---
It Matters!
Are you interested in giving back to your Alma Mater? There are several ways to do so:
The gift of time:
Volunteer as a committee member
The gift of your talent:
Volunteer using your unique talents to benefit
our community
The gift of your financial contribution:
Join The 426 Scholarship Program
Alumni Executive Board
We are currently seeking nominations for the Executive Alumni Board. If you are interested in assisting please email the principal, Dr. Rene Escobedo at rene.escobedo@holycross-sa.org.
President - Vice President - Secretary - Treasurer - Parliamentarian
All graduates are welcomed to be active members of the Alumni Association!