Shadow Day Registration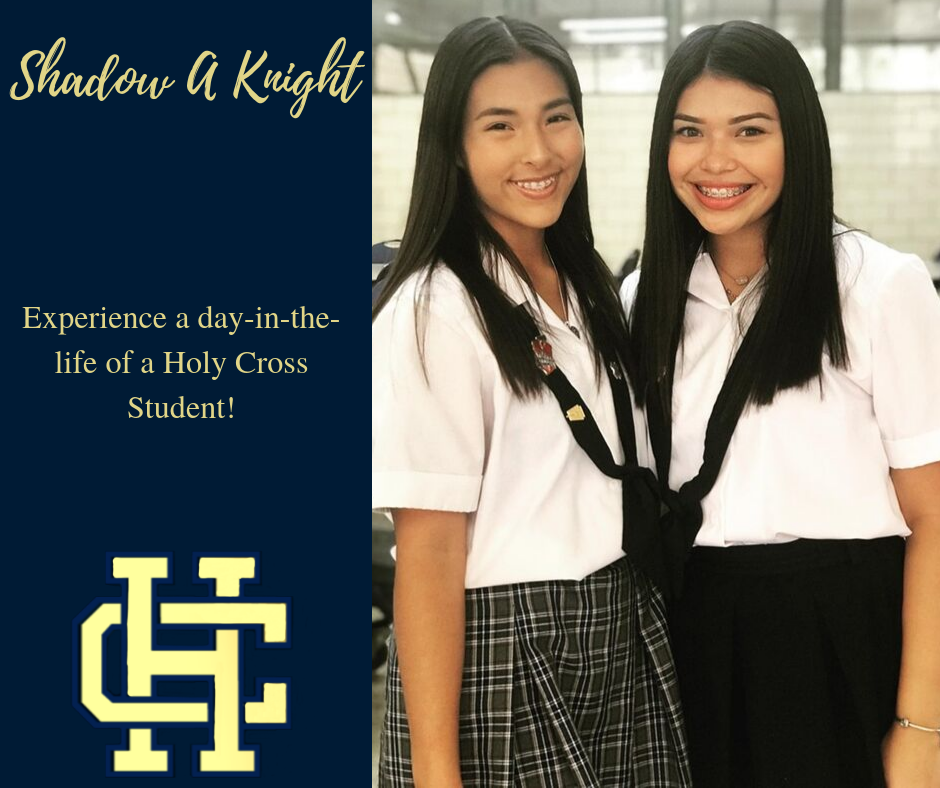 A Shadow Day is a chance for your son/daughter to experience a day in the life of a Holy Cross student. Your child will be paired with a shadow host who will lead them through the shadow host's class schedule, acting as their guide for the day.
On your scheduled Shadow Day, we ask that you arrive at 7:45 a.m. to be introduced to your shadow host and be ready to be picked up at the end of the school day, 2:55 pm. Your child is required to wear their school uniform on this day.
Click HERE to download the Shadow Day Permission Slip. Please send the completed form by fax at 210-433-2117 or email it directly to admissions@holycross-sa.org.
Thank you for choosing to shadow at Holy Cross of San Antonio! We will contact you to confirm the Shadow Day.